Learn how to maximise sales with clever gift voucher website design.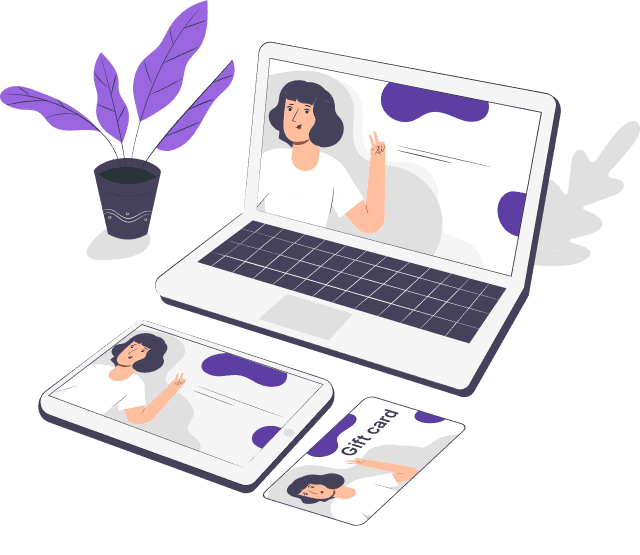 Internet shopping has transformed buying habits and e-commerce is now the shopping norm. With tablets and mobiles, consumers have become accustomed to shopping regardless of time and place. Most of our gift voucher sales are done between 6 pm and 11 pm.
As a retailer of goods and services, you are in an incredible and fortunate position. You're not just limited to customers near to you, but buyers don't even need to leave their homes to buy your goods and services. The world is now your marketplace.
Why is your gift voucher website design important? 
80%-90% of our clients' gift vouchers are sold online, rather than in-house.
So, having your gift vouchers available online is a no-brainer!
Naturally, you've probably achieved step 1, your gift vouchers are already online. Now it's time for step 2, maximising your gift voucher revenue potential.
Here are 4 simple tricks you can apply to your voucher website design to maximise your gift voucher sales.
1. The layout is Key!
We are now in the age of having information instantly available, wherever we are. This has influenced online behaviour drastically.
Did you know you have only 15 seconds to interest 55% of visitors on your website?
With that short span of time, naturally, you will want to prioritise the obvious- rooms, restaurants, or spa bookings. But equally, gift voucher sales are a huge revenue generator and must be easily found on your homepage.
Our clients Kenwick Park Estate show a great example of fundamental positioning through their voucher website design. They have a very simple layout, with gift vouchers found easily in one of the top tabs on the homepage.
Another client of ours, Town & Country Collective have a very visual approach.  Placed right in the center of the homepage, their gift voucher selection is large and easy to see.
2. Inform and Interest
With such little time spend on a webpage, it is up to you to interest visitors to stay browsing on your website.
Your website visitors may not even be aware that you sell gift vouchers. Make this information obvious and attractive on your homepage to maximise sales.
Our clients Twr Y Felin have this demonstrated perfectly on their website.
Scroll down to the middle of their homepage, and your eyes are drawn immediately to the centre of the screen, where they show their vouchers with an attractive image.
Words have more impact when there is a visual stimulant, it helps captivate attention.
3. Consistency!
Inform and remind guests of the gift experiences you offer. Do this by continuously linking back to your gift voucher homepage through other pages on your website.
Celtic Manor has got this down to a T, an example is taken from their dining page here.
Right at the bottom of the page for afternoon tea, is a link to afternoon tea gift vouchers.
They also do this continuously throughout their website. It's seen on their events pages, spa and restaurants.
Not only does this inform visitors that they produce gift vouchers, but the continuous information sharing can plant a seed for a future gift purchase.
4. How to Book
Even though your gift vouchers will include a 'how to book' guide in the small text, there will be the few instances that visitors may miss this information and arrive at your hotel without a reservation.
To help manage this frustrating situation, include a simple webpage on how to book and spend a gift experience voucher.
Dedicating space on your voucher website to assist with booking a voucher is a smart move. It tells the buyer that the booking process for spending the voucher is simple and easy for the receiver. – Potentially, this could be the deciding factor between you and competition.
Again, The Celtic Manor Resort is a great example of this. On their gift voucher homepage, they have an option to purchase and an option to redeem a gift voucher. The redeem gift voucher option takes guests to a 'Book your voucher' screen, with specific links for dining and accommodation so the guest can book online.
We hope you've found this post on voucher website design useful. Contact us at enjovia.com for more marketing information on how you can maximise your gift voucher sales!