In this blog post, we go over some of the best gift voucher ideas UK to help inspire you to choose a thoughtful gift for your loved one.
The UK is one of the most lucrative markets for gift vouchers.
Over the last couple of years, consumers' preferences for gift cards have soared. Resulting in gift vouchers becoming one of the preferred gifts to receive.
Introduction: What is a Gift Voucher and Why Should You Choose one as a gift?
A gift voucher is a gift which can be redeemed for goods or services. It is usually given as a present for special occasions. When it comes to birthdays, Christmas, Valentine's Day Mother's or Father's Day and even with Thank you or Celebration gifts, they can be relied upon.
They are the perfect gift for any event. And with the popularity of gift vouchers soaring, the options available for consumers are abundant!
Are gift vouchers received well by loved ones?
It might seem like a very impersonal gift to give. But a gift voucher is a great gift for many, especially those who are hard to buy for.
This is true for two reasons:
It will give them the freedom to choose their own perfect present. (If buying a monetary voucher).
A carefully chosen experience gift voucher will be received well because it can provide memories, shared special moments and a unique experience to participate in.
A gift voucher is an excellent present for people who are hard to buy because it provides the recipient with a choice of what they want. It is also a good idea if you have money in mind but don't know what will suit the person best. The recipient can choose from a range of things that they like best, which means that there is no risk of buying something they won't like or use.
What are the Different Types of Gift vouchers Available in the Market?
Monetary gift vouchers
There are many types of gift vouchers available in the market. One is the pre-paid voucher, which can be loaded with any amount and given to the recipient for them to spend as they wish. This is also known as a gift card.
Experience gift vouchers
An experience gift voucher is where a service is provided in exchange for the gift voucher. These can take many forms. -A spa day, Overnight hotel stay, golf and so much more.
Any service can basically be packaged and presented nicely in a gift voucher.
Digital gift voucher
Another type is the digital gift voucher, which can be sent via email or text message and doesn't require any shipping fees or physical copy.
These can be in the form of monetary vouchers or experience gift vouchers.
Let's look at these in more detail.
What are Digital gift vouchers?
Digital gift vouchers are a great way to give the gift of choice. The recipient of your gift can choose from a variety of products and services. This is a fast and secure way to make sure that your recipient gets exactly what they want. A digital gift card can be bought and sent to the recipient all electronically.
The recipient will receive an e-gift voucher in their email inbox that can be traded for a service or product at the store it's purchased from.
Benefits of sending a digital gift voucher (or e-gift card)
Many consumers opt for digital gift vouchers over physical copies as it's more convenient and can be used right away. This can be especially useful if wanting to take an advantage of an exclusive gift voucher deal to be used right away.
Physical gift voucher
A physical gift voucher in luxury packaging is a great way to present your best wishes.
It can be used for any occasion like a birthday, anniversary, or wedding where the gift should give a wow first impression.
The gift voucher is delivered as an envelope with a card that has the recipient's name on it. Sometimes they can be presented in a luxury box or wallet for that extra grand impression.
These can be collected in person from the retailer or delivered to the recipient's home.
What is a Gift experience voucher?
Gift experience vouchers are the perfect gift for people who have everything. They can be redeemed for any experience from top-rated restaurants, to adventure parks, and even paintballing.
Gift experience vouchers are a great way for people to spend money on experiences rather than material items. There's no need to worry about size or colour, and you can buy one for a loved one without having to guess what they might want.
Types of gift experience vouchers
There are few things that motivate people more than the fear of missing out. FOMO is a powerful emotion that makes people take action in order to avoid regrets. With this in mind, it's important to offer your customers plenty of ways to redeem their vouchers before they lose interest in it.
In the world of hospitality, the most important thing to remember is that a customer is not just buying a room. The customer is buying an experience.
The hospitality industry has seen a rise in experiential marketing tactics and one of the most successful ways to market these experiences is through gifting. Gift vouchers are one of the best ways for any business offering a service to sell their services because they can be given at any time and for any occasion.
From a spa experience day, 3-course dinner, an overnight stay or deep water diving! Anything that is a service can be packaged and presented in the form of a luxury gift experience voucher.
Monetary gift voucher
A monetary gift voucher is a voucher that can be used to purchase goods or services with an outlined amount of money. For example, a £50 voucher.
There are many reasons why people choose to buy monetary gift vouchers. They can be used as an alternative to cash; they can be given anonymously; they are easy to send and receive, and they offer the receiver more choice in what they spend the money on.
Best gift voucher ideas UK
How to Choose the Best Gift voucher For Your Needs?
The gift voucher is a perfect gift for people who are hard to buy for. It is a great way to give someone the freedom of choosing their own present.
For many people, the idea of picking out a perfect gift for someone they care about can be stressful and exhausting. The decision on what to buy and where to buy it can be challenging when you have no idea what the person would like. A gift voucher solves this problem by giving them the opportunity to pick out something for themselves that they really want and need.
A gift voucher can be used in any store or restaurant in your local area which means that there will never be an issue of not finding something that suits their needs or tastes.
Picking the Right Gift Voucher Ideas for Her
There are so many gift voucher ideas out there, that it can be difficult to pick the right one.
The following list of gift voucher ideas will make it easier for you to choose a perfect one. Gift vouchers are a great option when you don't know what to buy for her. They are also a good way to show how much you care and that she is important in your life.
You can find vouchers for all sorts of things, from spa treatments to shopping sprees, so there's always something perfect for any occasion or personality type.
A gift voucher for a spa treatment is a great option since it gives her the opportunity to choose exactly what she wants to do. Spa treatments can be anything from getting a facial to luxury massages, so get exactly what she needs! And there's no need to do it simply, there are many spa experiences out there which include full package days. A treatment, spa day, lunch and even champagne! The different types of things you can experience with a voucher are limitless!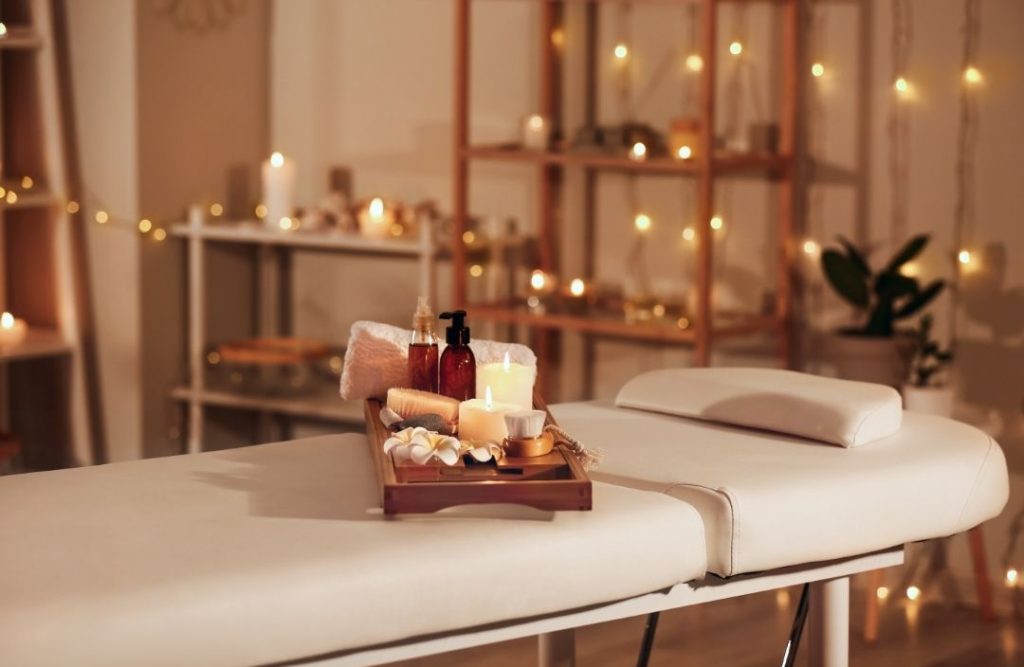 If you're shopping for someone who is more of an outdoor girl, then why not get them something like a gift card for a day out in the countryside? This can be a great way to introduce them to new activities, as well as breathing in that fresh air and nature- something they might be lacking in their lives.
Let a relaxing outdoor day take your fancy, from strawberry picking to drinking wine in a vineyard. Or for more thrill-seekers, you could try underwater diving or car track racing.
Gift Vouchers for Him
Gift vouchers are a great way to show your loved ones that you care. If you're struggling to find the perfect gift for him, experience gift vouchers will make the perfect present.
If he's an outdoor guy, a golf day experience may be a great fit. Many golf clubs and hotels will offer monetary gift vouchers to be redeemed at their clubhouse too.
Or maybe he's a foodie and would prefer to try an eating experience. There are a wealth of restaurant and food event gift vouchers to choose from.
From chef demonstrations to cooking classes the options of experiences around food are endless and bound to surprise passionate foodies.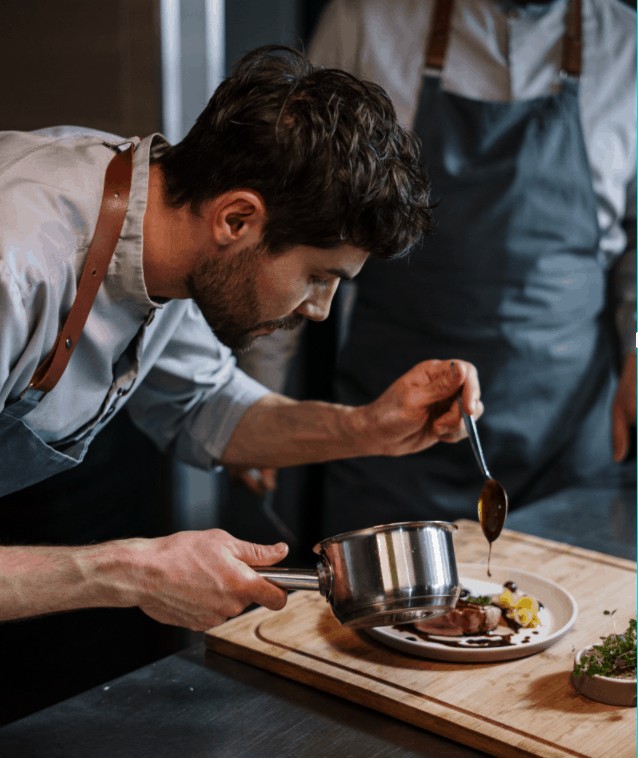 And even as we mentioned earlier in the post, getting a monetary gift voucher is also a great option if you're unsure what to get.
There are many reasons why a voucher is the best choice as a gift. Firstly, they're easy and hassle-free to buy - there's no need to worry about sizing or whether it matches their preferences.
Secondly, they can be redeemed in a store you know they'll love and can be spent on anything - clothes, gadgets or even food. (Depending on where you get your voucher from!) And finally, they're much more affordable than most other gifts and make for an excellent present for those with limited budgets.
Best gift voucher ideas UK
Hopefully, this poston the best gift voucher ideas UK has given you a little idea about the types of gift vouchers out there and helped clear your decision on what you'd like to gift a loved one.
For more ideas on British outdoor experiences, take a look at a past post of ours here.